Issue #64 - USMCA - The New NAFTA: The Good, The Bad, The Ugly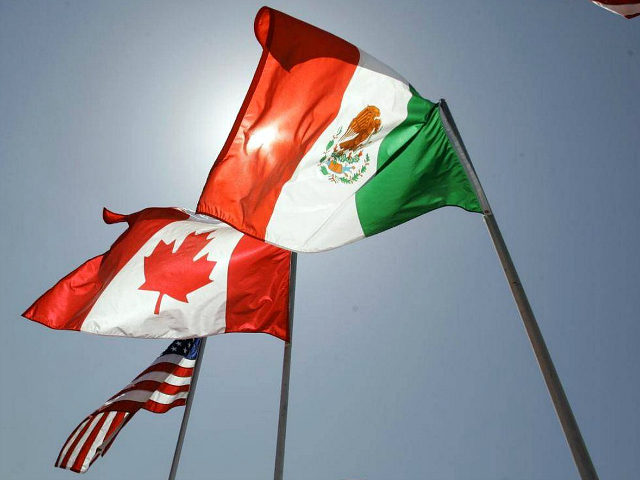 Canada, Mexico, and the US have reached a tentative agreement to replace NAFTA. Although many details have yet to be hashed out, here's what we know so far:
The GOOD
Much of the existing NAFTA agreement will remain in place.

No cap or tariff on automotive exports from Canada, and new requirements introduced requiring more North American content and higher wage minimums for workers.

Potential exemption of a portion of auto parts in the event of worldwide tariffs are imposed by Trump on National Security grounds (Section 232 National Security Tariffs).

American farmers gained access to 3.6% of the Canadian dairy market (increased from 3.25% in the original TPP), which is a fairly negligible proportion of the market. This increase may help Trump in the polls given swing-state Wisconsin's production of dairy exceeds Canada's entire dairy production.

The existing dispute resolution mechanism wherein unfair trade practices are presented to international judges will remain in place instead of being presided over by US judges as Trump wanted.

Cultural exemptions for Canadian media will remain in place.

Increased 'duty-free' limit on orders from the US up from $20 to $150.
The BAD
Although much attention was paid specifically to dairy, all five supply-managed agricultural sectors including milk, cheese, eggs, chicken, and turkey have been opened to the US. Poultry farmers in Canada will be particularly hard hit by the concessions made in the new agreement.

No mention of pharmaceutical, copyright, or technology patents could mean some very bad news for Canadians is yet to come.

Steel and aluminium tariffs on Canadian producers has yet to be addressed.
The UGLY
Perhaps most disappointing of all is that the US President Trump still holds the Section 232 which allows him to invoke tariffs on any industry, at will, citing threats to National Security. At this time, this executive power continues unabated.


How it will impact you
In large part, the impact on regular Canadians will be felt in three major categories:
Economy
The threat of a potential trade war between these two trading partners now seems unlikely. This abatement should encourage more investment by executives and the economic stimulus that goes with it.

Furthermore, the uncertainty should get priced out of the stock market, allowing the battered Canadian stocks to recover, which will help retail investors and their retirement plans.

Canadian retailers may feel the pinch from Canadians now being able to buy up to $150 worth of goods from the US without being subject to duties. (Amazon, etc.)
Housing
The large real estate markets of Toronto and Vancouver have slowed down considerable in the past few months, some of which was attributed to the economic uncertainty of these negotiations. This new agreement should spur consumer confidence and in turn, the real estate market.

For those of us with mortgages, we can expect further interest rate increases. Now that this major contribution to uncertainty has been removed, we will likely see the Bank of Canada continue to normalize interest rates back toward historic averages.
Currency
Rising interest rates should bode well for the Canadian dollar. Coupled with the recent resurgence in the price of oil, we will likely see the Canadian dollar cross the $0.80 threshold, at least temporarily.

Our Thoughts
Overall, we feel that for Canadians to claim this as a 'win', the bar would have to be set very low. The supposed victories are mostly focused on having kept things they way they were, while our concessions and our lack of having addressing the Section 232 'trump card' clearly favour the US. Ultimately, this is a win in the sense that "It could have been a lot worse"...
As always, please do not hesitate to direct any questions to us!
Related
CBC: What we know about the new USMCA trade deal
CNN: US and Canada reach deal on NAFTA after talks go down to the wire

Innova Wealth Management is a trade name of Aligned Capital Partners Inc. (ACPI). Jean-François Démoré, as an agent of Innova Wealth Management/ACPI is registered to provide investment advice in the provinces of Ontario, Quebec, and British Columbia. Investment products are provided by ACPI, a member of the Investment Industry Regulatory Organization of Canada (www.iiroc.ca) and the Canadian Investor Protection Fund (www.cipf.ca). All non-securities related business conducted by J-F Demore as a representative of Innova Wealth Builders is not covered by the Canadian Investor Protection Fund and is not under the supervision of ACPI.
The information contained herein was obtained from sources believed to be reliable, however, we cannot represent that it is accurate or complete. This report is provided as a general source of information and should not be considered personal investment advice or solicitation to buy or sell any securities mentioned. The views expressed are those of the author and not necessarily those of ACPI.